Lotto Knowledge 26 October 2018
FIXED ODDS LOTTO BETTING, INSURANCE PREMIUMS, HOW WE'D PAY R1 BILLION PRIZES AND MORE
How Does Lottoland Work? Answers Here!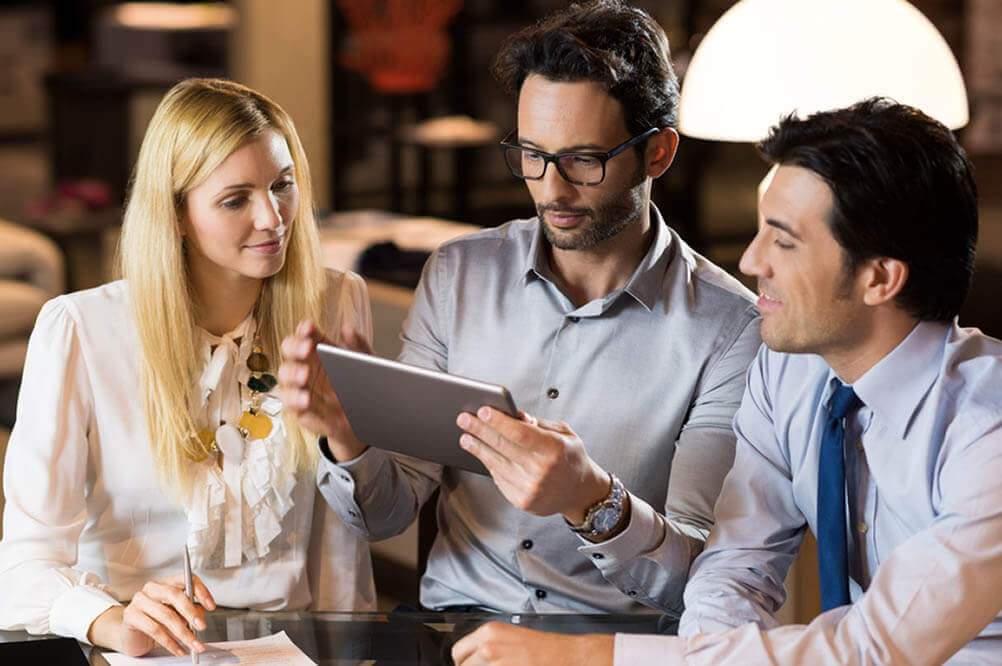 Q. How Does Lottoland Work?
Lottoland offers South Africans the chance to bet on fixed odds lottos - a wide range of local and international lotteries. At Lottoland you place fixed odds lotto bets, based on exactly the same prizes as the official lottery. Lottoland is able to pay out any wins, large or small, and the proceeds can then be withdrawn by you whenever you wish.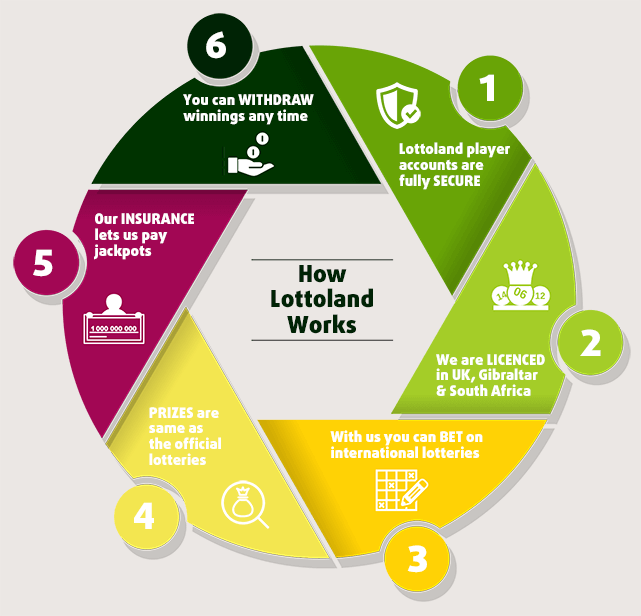 For smaller prize tier payments we make the payment directly from the fund we have from the total sales for the draw. However, in order for us to make the larger prize tier payments we take out insurance policies to cover the eventuality of a main prize win or a substantial payout on your fixed odds lotto bet. Part of the lotto bet price you pay goes towards the payment of this insurance policy. This means that we can pay out for any main prize win, no matter how big it may be.

Q. Is Lottoland legal?
Yes absolutely! Lottoland holds Gaming Licenses in both Gibraltar and the UK and an online sports betting license issued by the Western Cape Racing and Gambling Board, under bookmaker license number 10185706-001. Any money which you win at Lottoland is guaranteed to be paid out in full to verified accounts. Our license is fully reliant on our ability to pay out our customers' winnings, swiftly and reliably, while remaining fully transparent with regards to our operations and financials. We must maintain the highest of standards in order to be able to keep our licence, and that includes paying out on any main prize wins, no matter how big they are.
The most important thing to remember with Lottoland is that you are not buying official lottery tickets and Lottoland is not affiliated with the official lottery providers in any way. Rather, you are placing a "fixed odds lotto bet" on the outcome of the lottery draw. For Lottoland bettors this closely replicates buying an official paper ticket but there are a few important distinctions and common questions which we will address below.

Q. How Can Lottoland Pay Out Prizes Worth Over R1 Billion?
The majority of prizes at Lottoland are paid out of our profits as a normal part of business operations. However, when main prizes begin growing into hundreds of millions of Rands we employ major insurance companies to pay out such a large amount of money if a Lottolander wins. For example, we were able to pay out €90 million (R 1.39 billion) to our lucky Lottoland winner Christina when she won by betting on EuroJackpot.
Of course, as everyone knows, the more the risk the higher the premium, so once main prizes start to hit the billion Rand mark there comes a point where our ticket prices rise, to cover these premiums. (Though such instances are rare).

Q. Is Lottoland Safe?
Being licensed in South Africa means we have to abide by a number of strictly controlled rules, including those which relate to the security of everyone who uses Lottoland. All personal data - including payment details - will be processed to the highest safety standards at Lottoland. Lottoland.com itself gets only the last four digits of your card number to see, while the full details are stored by our payment service provider Adyen. Adyen must undergo stringent tests by Visa and MasterCard to be certified in accordance with PCI DSS and so to be able to handle the payments annually.
Lottoland itself is regulated by the Gibraltar Gambling Commission and also SA licence offices. There is very strict scrutiny to ensure the safe processing of customer and payment data as part of our licensing conditions.

Q. Does Lottoland donate money to charity?
Lottoland is a private company and as such we do not donate the majority of our profits to charity like an official lottery would do. However, we do sometimes partner with charitable organisations and make donations to various causes.

Q. Can I legally bet on Powerball, Mega Millions, Eurojackpot etc. from South Africa with Lottoland?
You can bet on any of these lotteries legally at Lottoland because you're not 'playing the lottery' but rather placing fixed odds lotto bet on the results. In order to buy an official ticket of a lotto outside South Africa you must be present in the country where it's run. In many cases, such as the US lotteries, you must also be an official resident of that country to collect winnings. Betting on the results with Lottoland provides an alternative way for South Africans to participate in these countries' lottos and means you can win the same amount as the official tier 1 prize.
One of our main objectives at Lottoland is to provide our customers with international lottery options without having to buy an airplane ticket!
For example, the Irish Lotto has long been popular outside of Ireland but not all countries' residents have been able to enjoy all the features of this lotto. Now that has changed and the Irish Lotto has become one of the most popular lotteries at Lottoland in South Africa too.
Plus we also have EuroJackpot, the other big European lottery, which is still relatively unknown here but a favorite in countries such as Germany and Scandanavia. We also offer the massive Spanish Christmas Lottery, better known as "El Gordo" plus the the two American giants MegaMillions and cash prize world-record holder, PowerBall.
And really, we haven't even scratched the surface here. There's a long list of lotteries here, some with very low main prize odds, others with tougher odds but massive top prize winnings, and everything in between. Check out all our lotteries to see which ones you want to play next.

Q. Why did the price of Lottoland Powerball tickets keep going up?
Sometimes big lotteries like Powerball have top prizes which rise into hundreds of millions of Rands. This is covered by our insurance company, but the insurance premiums rise when the prizes get this high. In circumstances where our insurance premiums go up, in order to remain profitable Lottoland must also raise its prices accordingly or stop selling tickets altogether so that we don't operate at a loss. In extreme cases, like the R17 Billion Powerball top prize, options such as the Double Pot may be disabled as the cost of a ticket would be astronomical. However apart from the very rare circumstances when there are extraordinarily large winnings prices will remain at the base level.

Q. How are prizes at Lottoland paid out? What if I win the lottery at Lottoland but no one wins the official lottery?
If you win at Lottoland you win as if you had bought a ticket for the official lottery. This will usually only apply to the first place main prize as lower tier prizes are static or not affected much by having an extra winner. Here are some possible scenarios for winning a hypothetical R1.7 billion top prize at Lottoland:
You have the winning numbers and no one wins the official main prize: You would win as if you were the only winner and take the R1.7 billion pot for yourself. The official lottery would continue to rollover.
You have the winning numbers and 1 person wins the official main prize You would win as if you were the 2nd winner of the official lottery and therefore win a 50% share of the top prize or R868 million.
You have the winning numbers and 2 people win the official main prize: You would win as if you were the third winner of the official lottery and take a 1/3rd share of the official pot or approximately R578 million.
You have the winning numbers along with one other Lottolander, and 2 people win the official top prize: You would win as if you were the fourth winner of the official lottery and take a 1/4 share of the official pot or R434 million.

Q. Do I Pay US Taxes if I Win An International Lottery?
At Lottoland you win the same amount of money as you would if you bought an official lottery ticket.
For American lotteries like Mega Millions and Powerball this means that you get your winnings paid out as an annuity over 30 years and less the 35% you would pay in state and federal taxes (as state taxes on gambling vary from state to state this is an average). So while you do not pay any taxes, the winning amount you receive will be the same amount as a US-based winner would receive after tax was deducted from their winnings.
For most European lotteries like EuroJackpot you will be paid the full amount as a lump sum as most European countries don't tax gambling winnings. The main exception to this European rule is the Spanish Xmas Lottery and El Gordo Primativa where your winnings would be less 20% as gambling winnings are taxed in Spain, and you will receive the same amount that a Spanish winner would get after tax.
However we suggest you consult a local tax expert as well for utmost clarity.

Q. Do I Pay Taxes on MY Winnings from South African Lottereies?
You do not pay taxes on winnings from South African lotteries because SA's lotto winnings tax is zero. That means you'll get the full amount advertised for that week's draw. There's an exception if your prize money is your main source of income and declared as such on your tax return forms. But this payment is your responsibility and we won't deduct it from your prize money.
---