Background Reading > Bet Responsibly
Safer Betting – You're in safe hands
Having a flutter on Lottoland's huge selection of international draws? However, it's our number one priority to keep you safe when you bet with us.
That's why we wanted to tell you a little bit more about Safer Betting at Lottoland.
Safer Betting means staying in control, keeping on top of the time you spend betting and never spending more than what you can afford.
Win or lose, we're here for you, and we have a range of tools on hand, should you ever need them. We'd definitely encourage you to take a look! You'll be able to find some top tips in this section, along with links to great organisations who are there to help. Be sure to check them out, and if you want a chat right now, just say "Hi" to our Support Team HERE.
---
Safer Betting Tools
Deposit limits

Control your spending by using our deposit limit tool! You can set a daily, weekly or monthly deposit limit.
Any decrease to your deposit limit will be implemented straight away. However, any request to increase your limit will initially undergo a 24-hour cooling off period. This gives you some time to review your decision.
Getting there: My Account > Deposit Limits > Click Edit > Choose amount and save.

Or click HERE
---
Self–Exclusion
If you think your betting is getting out of control, we recommend self-exclusion. This option allows you to exclude yourself from our services for a period ranging from 6 months to 5 years. We'll process your request and send you confirmation as soon as possible.
Once your account is self-excluded, you won't have access to your account and we'll also take reasonable steps to ensure we remove you from our marketing databases; Lottoland will also take all reasonable steps to block any registered payment methods. Any request to extend your current self–exclusion can be made by contacting our support team HERE. Should you want to return from a self-exclusion once your chosen time period has ended, just reach out to our Support Team. A 24-hour cool–off period will follow.
Getting there: My Account > Click Edit on Account Status > Select Self Exclusion and time frame > Submit

Or click HERE
Safer Betting – Self Assessment

1. Do you find yourself Betting more than you can afford?
2. Do you find yourself chasing past losses?
3. Do you find yourself borrowing money in order to fund your betting activity?
4. Do you feel there is a problem with your current betting?
5. Has betting ever caused you any health problems, such as stress, depression and anxiety?
6. Has betting ever caused any financial difficulties within your household?
7. Is there ever a sense of regret or guilt as a result of betting?
If you have answered yes to any of the above questions, do not hesitate to speak to one of our dedicated support team members HERE.



Support Networks We know that problem betting can affect lives. If you, a friend or family member suffer from betting-related issues, we strongly recommend you contact one of our support organisations.


South African Responsible Gambling Foundation
Winners know when to stop. National Responsible Gambling Tol Free Help Line 0800 006 008.
South African Gambling Foundation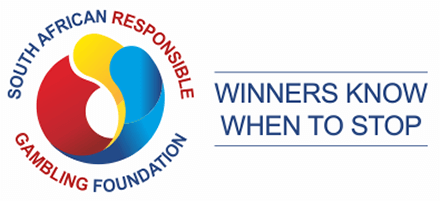 Underage Protection

Lottoland carries out its verification checks across all customers. These checks insist on documented proof of age, and should anyone under the age of 18 be found gambling, their Lottoland account will be closed and any winnings will be forfeited.
We have strict measures in place to ensure people under 18 do not gamble with us, but we can't stop them getting hold of your device! If that's likely to be a problem for you, there are also specific sites to prevent this:
PLEASE NOTE: Lottoland does not accept any liability in regard of any 3rd party software