Lottoland 12 April 2022
Everything You Need To Know About Us
Lottoland South Africa Review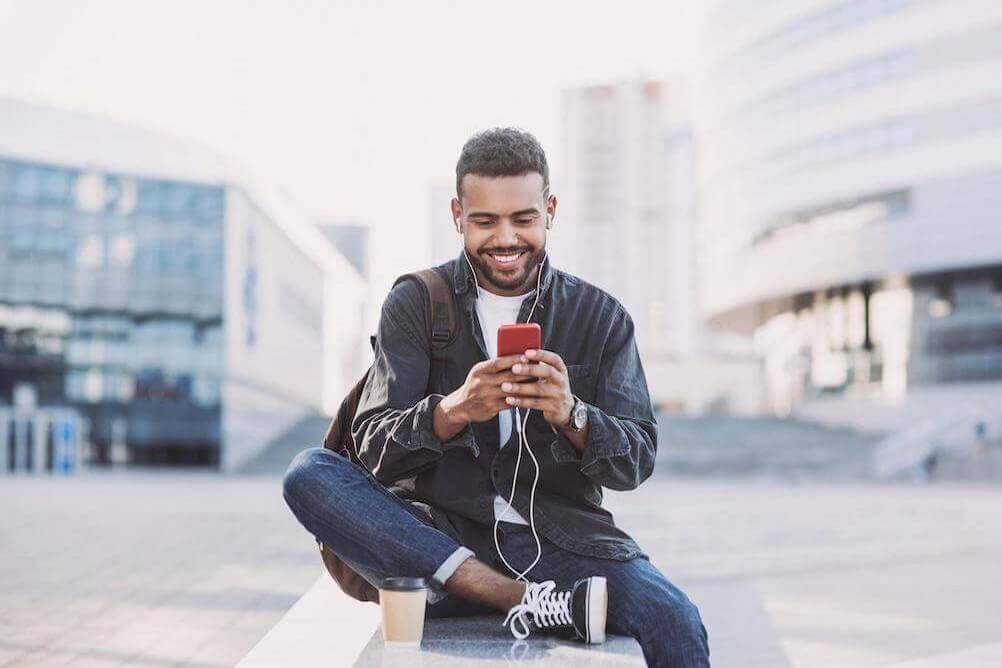 Table of contents:
What is Lottoland South Africa?
Lottoland offers the people in South Africa, and all over the world, the chance to bet on a wide range of international lotteries.
It is a global leader in online lottery. At Lottoland you can bet on the outcome of the biggest and best lotto draws the world has to offer.
We offer you the chance to play the PowerBall and MegaMillions alongside the supersized EuroJackpot and French Lotto draws. Lottoland also has the Irish Lotto, Polish Lotto, four lotteries from Australia and many more big draws from Europe and beyond.
Lottoland is not an official lottery operator and does not buy any lottery tickets on behalf of the Customer. Instead, Lottoland allows Customers to make bets on different lotteries and if a Customer wins a bet, then they will be paid directly by Lottoland and not an official lottery operator.
What Sets Lottoland Apart?
At Lottoland South Africa, we currently offer betting on over 25 + different International Lottos, including EuroMillions, USA PowerBall and Irish Lotto. Alongside these there are exclusive main prizes like Cash4Life (win R10,000 per day for the rest of your life!) and Keno24/7 (win up to R1 Million every 4 minutes!) that you will only find through us.
Thanks to our betting model, players in South Africa place fixed odds bets of these draws regardless of where the lottery is based.
The unrivalled level of choice and freedom of bets are just two of the reasons people are choosing us as their destination for lottery betting.
Who owns Lottoland?
Lottoland was established in May 2013 and is privately owned. The CEO is Nigel Birrell and the Head Office is based in Gibraltar, a worldwide hub for the online gaming industry. Lottoland is growing rapidly with a diverse staff of over 270 employees, from over 30 countries!
The website is operated by EU Lotto Ltd (company number 109514 and registered address Suite A, Ocean Village Promenade, Ocean Village, Gibraltar GX11 1AA). EU Lotto Ltd is licensed and regulated by the Government of Gibraltar and regulated by the Gibraltar Gambling Commissioner under the Gibraltar Gambling Act 2005 (Licences: RGL 085 & 066).
Can Lottoland be trusted?
Is Lottoland legitimate? In short, the answer is yes! Lottoland South Africa is fully licensed and regulated by the Western Cape Gambling Board. This license ensures that anyone who wins through Lottoland South Africa will be paid out in full.
We are also backed by a number of leading insurers. These companies also insure some of the world's largest financial institutions, so it doesn't matter whether it's R5 million or R500 million, your top prize will be covered.
Internationally, Lottoland holds a Guinness World Records™ achievement for the world's biggest online gambling payout of €90 Million. Hopefully, we can add some South African winners to our Lottoland Millionaires list soon!
Lottoland's South African winners
Two people who can vouch that Lottoland is legit are the two lucky winners from South Africa.
During the lockdown, one Lottoland winner from the Western Cape placed a R90 bet on the German Lotto. He matched all five numbers and the SuperBall and won R381 175.78. After winning he explained, "Now I can do what I want to do - settle my debt and enjoy the money. Thanks Lottoland SA for the amazing service and streamlined process."
A week later, we gained another Lottoland South Africa winner, this time from Gauteng. He won R87 469.72 24-hours after betting on five numbers.
Why Do I Have to Send My ID to Lottoland?
Many of our customers ask why they need to provide us with valid identification, and it's a valid question. After all, giving out personal information online is not something any of us like doing. There are however very practical reasons for this.
Lottoland South Africa is required by law to verify your identity. This is part of the terms of our gaming license, and it also protects our customers. Without proper ID, we would not be able to validate and pay out any prizes you are due, because they could be claimed by someone that is impersonating you. Remember to double check your details correctly when you register at Lottoland South Africa. Registration is simple but it is vital to enter the correct details to avoid any issues.
Rest assured that we only use your data for the following reasons:
Facilitating the payment of prizes
Confirming your identity
Protecting you from fraud to ensure you and only you can claim your prize
Offering you personalised support
Asking for ID also safeguards vulnerable underage players, and prevents minors from betting.
Last, but not least, data protection laws require us to treat all personal player data with the very strictest of confidence and, that which we store for operational purposes, is secure and encrypted. Which brings us to our next point...
Is My Personal Data Safe With Lottoland?
Short answer; yes.
Long answer; we are legally required to take all the necessary steps to ensure any personal information that is shared with us remains secure.
Our security ensures your details are stored in accordance with data protection legislation. Everything we do is monitored and checked by official 3rd parties who ensure we are always providing the best possible services to our customers.
Faster, More Convenient
It doesn't matter whether you're on desktop, tablet or mobile, Lottoland's website and app allow you to place fixed odds bets on your favourite products wherever you are.
We also offer players the ability to bulk buy bets up to a year in advance, meaning there is no risk of missing a single draw.
When it comes to wins, Lottoland pays out faster than anyone else around. Top prize winners in most draws have to wait several months between confirming their win and starting their millionaire lifestyles. For those who win with Lottoland, they're jetting off to their new life in half the time.
How to register for Lottoland?
So now that you know Lottoland is safe and legit and gives you countless ways of becoming the next millionaire, we will teach you how to register with Lottoland South Africa.
It is super simple really. All you have to do is go to the Lottoland South Africa website and click on the register button.
After that, enter your e-mail and create a safe password and enter your personal details - ensure to keep it confidential.
Then, simply check the terms and conditions and privacy policy. Once you have read it and understood it, tick and confirm! Now you are fully registered and able to play all the lotto's available with Lottoland!
How to bet on Lottoland?
Betting with Lottoland could never be easier! You don't have to worry about queuing up in your local shop to buy a paper ticket - you can place a bet on your favourite lotto's with Lottoland all within just a touch of a button on your mobile phone or laptop!
So, how to bet on the lotto online at lottoland? Firstly, register and sign up for an account with Lottoland for free as we have just learnt how to do above. Next, add funds to your account by using one of the payment methods available - - there are plenty options availble.
Once you have your account all set up with the correct funds, you are ready to bet!
All you have do is choose the lottery you want to play and fill in your bet slips. You'll find the bet slip area at the top of each lottery page and can bet with the different features availble to you to maximise your chances of cashing in a bigger amount of money if you win. These include the Double Payout feature, which lets you win double the pirze fund amount with just one single click. Or the Numbershield feature, which allows you to protect your own numbers and always ensure you get the full cash prize amount.
After this, you can choose and set your draw, duration and participation options with the special features Lottoland has to offer you to maximise your chances of winning as much as possible whilst suiting your personal schedule and budget.
Finally sumbit your bet slip and criss your fingers! Make sure you keep checking your email in order to not miss out a win!
How does Lottoland pay-out?
For smaller prize tier payments, Lottoland makes the payment directly from the fund we have from the total sales of the draw.
For us to make the larger prize tier payments, we take out insurance policies to cover the eventuality of a big win or a substantial pay-out on your lotto bet.
Part of the Lotto bet price you pay goes towards the payment of this insurance policy. This means that we can pay out no matter how large the lottery win.
How to withdraw money from Lottoland?
You can withdraw prizes straight back to your bank account via EFT from the 'Pay-out' section found withing 'My Account'.
Simply choose the amount, and account you would like to withdraw to, and click 'perform pay-out'
You can view the pay-out to your bank account at any time. Sign into you Player Account and choose 'My Transactions' from the drop-down menu. We request the payment for you immediately and the money is transferred to your bank details within a few working days.
However, the prizes you have won may be used to place further fixed odds bets. When making any purchase, Lottoland South Africa will always use your deposited balance for payment first.
If this balance does not cover the cost, then we will use your prizes.
Contact Lottoland South Africa
Lottoland's friendly customer care team are available via Live Chat and will be able to assist you with any questions you have.
Persons under 18 years of age are not permitted to gamble.
For more information on Lottoland South Africa take a look at our About Us section, or contact our customer service team at [email protected]
So, good luck and enjoy the wide range of games and lotteries Lottoland has to offer!
Updated: 12 April 2022
---