News & Stories 25 May 2022
Which Lotteries Give You The Best Chance Of A Winning Bet?
Learn Which Game Gives You The Best Lotto Odds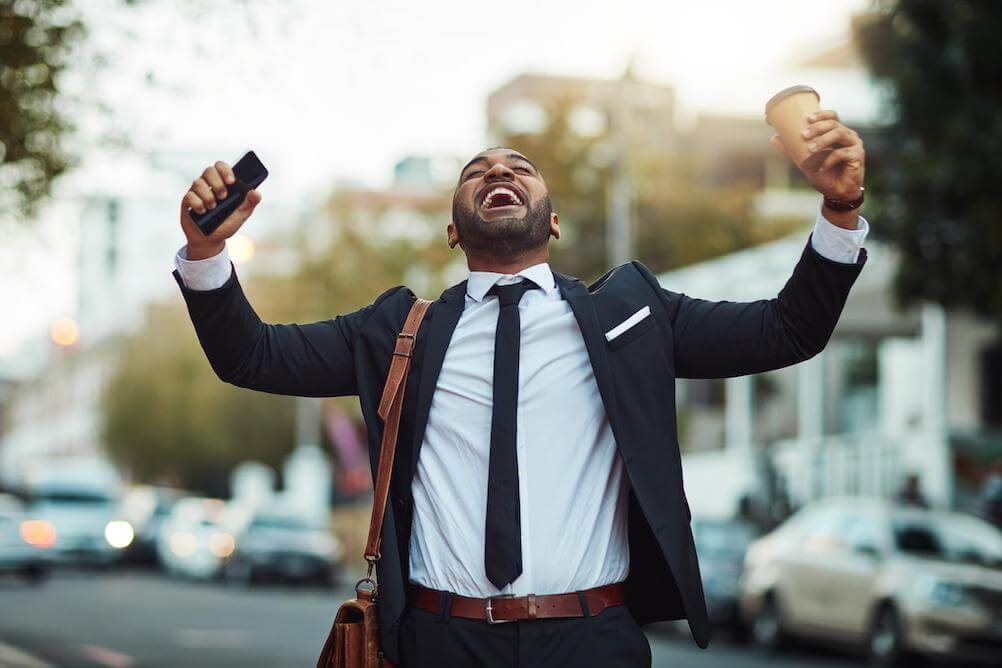 Table of contents:
I'm going to tell you something that may well surprise you – winning the lottery is easy. Winning the main cash prize, well that's the tricky part, sure, but it is possible. The people who win each and every week are a testament to that fact.
What doesn't get reported, however, but what happens with even greater frequency, is that people win lower tier prizes of considerable value. Which, while they may not be enough to make headlines, are still more than sufficient to change people's lives.
As for the main prizes, yeah, winning isn't easy, but then nothing worthwhile in life is easy. Having a little flutter at the races and winning a few Rands can be a fun experience, for sure. But nothing can compare with the unbridled joy of winning that main prize money.
Whenever there's a discussion about which games of chance offer the best odds lottery games are always dismissed. Which is a shame, because many do offer some incredible winning odds and for far less financial outlay.
The Biggest Lottery Payouts
It's the very first thing any lottery fan wants to know – what is the main cash prize?
Well, wonder no more. In the table below you'll find a full list of all available lotteries to bet on at Lottoland South Africa with all their record wins, including Euromillions, EuroJackpot, or the French Lotto.
The Biggest Lottery PAYOUTS
Lottery
Record PAYOUT
PowerBall (US)
R29,8 billion
MegaMillions (US)
R28,9 billion
EuroMillions
R3,9 billion
SuperEnalotto (Italy)
R4,3 billion
EuroJackpot
R1,8 billion
UK Lotto
R1,5 billion
Oz Lotto
R1,4 billion
Mega-Sena (Brazil)
R1,3 billion
Oz PowerBall
R990 million
Spanish Lotto
R600 million
Swedish Lotto
R418 million
Saturday Lotto
R408 million
French Lotto
R392 million
Irish Lotto
R302 million
Polish Lotto
R218 million
Austrian Lotto
R158 million
Mini Lotto (Poland)
R11 million
Which Lottery Has The Best Chance Of Winning?
So, now that you know the biggest main prize each lottery has paid out it's time to see how they stack up in order to determine which one offers the best lottery odds. The below table represents the overall odds of winning any prize.
Odds of Winning Any Prize
Lottery
Overall Odds
French Lotto
1 in 6
UK Lotto
1 in 9.3
Spanish Lotto
1 in 10
Austrian Lotto
1 in 12
EuroMillions
1 in 13
MegaMillions (US)
1 in 24
PowerBall (US)
1 in 24.8
EuroJackpot
1 in 32
Irish Lotto
1 in 29
German Lotto
1 in 31
Swedish Lotto
1 in 55
OZ Tuesday Lotto
1 in 55
Polish Lotto
1 in 57
OZ PowerBall
1 in 78
Mon/Wed Lotto
1 in 85
Mini Lotto (Poland)
1 in 124.51
Saturday Lotto
1 in 144
SuperEnalotto (Italy)
1 in 314 (approx)
Mega-Sena (Brazil)
1 in 2,332
As you can see the Irish Lotto is a decent all-rounder; it might not have anywhere near the biggest payouts, but in terms of prize odds it's in the centre. Still, many people prefer to try lotteries like the Spanish Lottery, which has the biggest prize pool of any lottery as well as great chances of winning a prize.
The absolute best any-prize odds of any of our lotteries is the French Lotto, with any-prize odds of 6:1. In second place we have the Austrian Lotto, another popular choice due to its low price, good any-prize and main prize odds (the same as the Irish Lotto was before the 2015 changes), and added bonus game.
At the very opposite end of the scale, meanwhile, we have Brazil's Mega-Sena. Though it should be noted that this lottery only has three large prize tiers in total.
Which Lottery Has The Best Main Prize Odds?
Go on, be honest, you just scrolled right down here, didn't you? I'm basing that assumption, not on my psychic abilities, but rather on solid statistics. In countless surveys of lottery fans from all over the world, it's always those massive payouts, more than any other factor, which entices people to have a bet. Betting on the lottery is a longshot bet, as you well know, though well worth the potential reward. What's not as widely known, however, are the exact odds of hitting the first prize - which is exactly why we've created the following table.
Odds of Winning main prize
Lottery
Main prize Odds
Mini Lotto (Poland)
1 : 850,668
Swedish Lotto
1 : 6,724,520
Mon/Wed Lotto
1 : 8,145,060
OZ Saturday Lotto
1 : 8,145,060
Austrian Lotto
1 : 8,145,060
Irish Lotto
1 : 10,737,573
Polish Lotto
1 : 13,983,816
Bitcoin Lotto
1 : 13,983,816
German Lotto
1 : 15,537,573
French Lotto
1 : 19,068,840
Quina (Brazil)
1 : 24,040,016
Spanish Lotto
1 : 31,625,100
UK Lotto
1 : 45,057,474
OZ Tuesday Lotto
1 : 45,379,620
Mega-Sena (Brazil)
1 : 50,063,860
Oz PowerBall
1 : 76,767,600
EuroJackpot
1 : 139,838,160
WorldMillions
1 : 100,000,000
EuroMillions
1 : 139,838,160
PowerBall (US)
1 : 292,201,338
MegaMillions (US)
1 : 302,575,350
SuperEnalotto (Italy)
1 : 622,614,630
As you can well imagine the lotteries with the largest payouts also have the biggest odds, whereas those with smaller odds, like Poland's Mini Lotto, have smaller prizes. The sweet spot for many lies in the centre, which is why lotteries such as the Irish and Polish lotteries are so popular. Lottolanders are also starting to bet on the Swedish Lotto and the Austrian Lotto since they offer large main payouts, at reasonable odds, for an even more reasonable price.
Choosing A Lottery For You
There are many factors to keep in mind when choosing the right lottery for you. The good news is that, at Lottoland, we go the extra mile to ensure our customers are as well informed about each lottery as possible. So be sure to check out our extensive FAQs (simply click on the Help & FAQ button on the top right) on each lottery for vital information including prizes, odds, rules, detailed instructions on how to make your bets, plus tips on how to win.
Of course, sometimes the best way to learn something is to dive straight in and just give it a go. So be sure to check out all our lotteries and take advantage of the exclusive features only available at Lottoland.
*Prices shown in Rand reflect rate of exchange on 25/05/2022
Last updated: 25th May 2022
---