Lotto Knowledge 30 October 2020
France's Lotto in a nutshell
How To Bet on The France Lotto in South Africa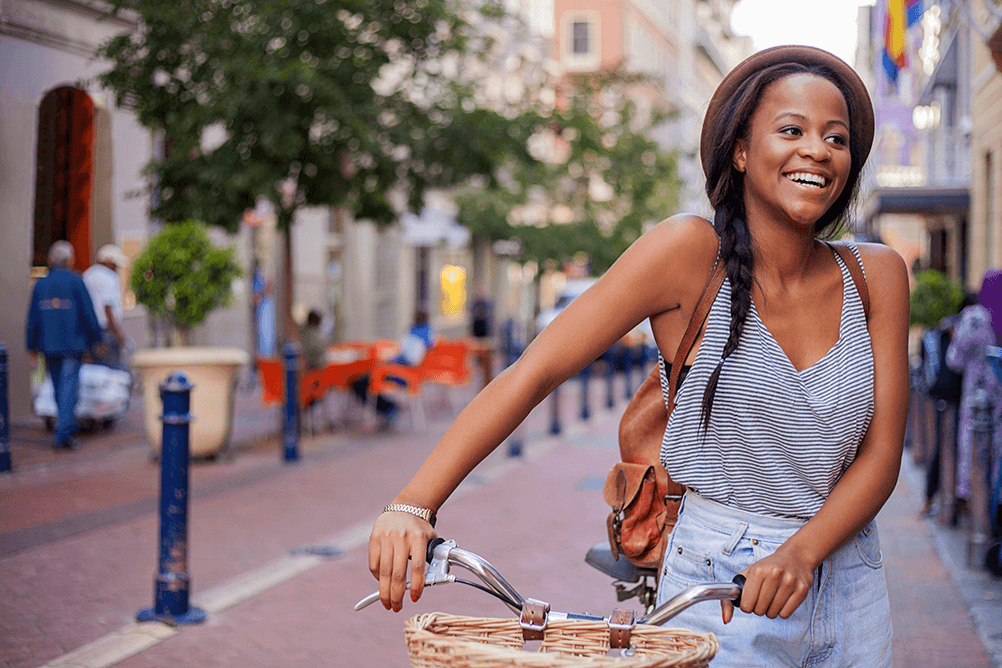 The French Lotto (LOTO France) is one of the most popular products on Lottoland South Africa with three weekly draws; every Monday, Wednesday and Saturday. It boasts a minimum top prize of €2 million… that's a whopping R31.5 million for South Africans.
It uses a double-matrix system to randomly pick winning numbers for each draw and offers remarkable odds mainly because the draw takes place three times a week. With each rollover, roughly another R16 million (€1 million) is added to the pot. That means the maximum prize anyone can bank is roughly €36 million which is over half a billion Rand.

How to Play France Lotto?
To play the France Lotto (France Powerball), simply select 5 numbers from the main pool of numbers of 1 to 49 and 1 Powerball bonus number from a pool of 1 to 10. The draws happen every Monday, Wednesday and Saturday at around 9pm in South Africa. When you place your bet online with Lottoland, we will email you the winning France Lotto numbers after each draw.

When Is The France Lotto Draw?
The France Lotto is drawn at 21h18 SAST (South African Standard Time) on Mondays, Wednesdays and Saturdays.
19h07 GMT (General Mean Time)
20h18 CET (Central European Time)
Online betting closes shortly before the draw takes place.
Dont forget to check France Lotto results after each draw you participate in!

How Many Numbers to Win The France Lotto?
To win the France Lotto bonanza prize, you need to get all 6 numbers correct; that's 5 main numbers and the bonus ball (5 + 1).
If that doesn't happen, you have the chance of winning 1 of 5 prize tiers. For example, if you get 2 out of the 6 numbers right, you still get to bank a cash prize.
The France Lotto potential payout can roll over 34 times. If no-one matches all 5 main numbers and the bonus ball by that time, its rolled down and shared between players in the next winning prize tier.
Minimum payout: roughly R31.5 million (€2 million / USD 3 million)
Maximum payout: roughly R577 million (€36 million / USD 52 million)
Record payout: roughly R481 million (€30 million / USD 43 million)
What are the France Lotto Odds?
For a lottery with such a large jackpot on offer, the odds of winning the French Lotto are surprisingly good. Odds of 19 million to 1 may seem high but compare it to rival lotteries and you will see that the French Lotto is more than fair. What's more, there are lots of opportunities to win lower tier prizes for matching just one or two numbers.

How to increase chances to win the France Lotto?
The France Lotto is a game of chance but there are ways how to increase your chances of winning cash prizes.
More tickets in play, more chances to win!
The French Lotto is drawn 3 times a week; every Monday, Wednesday and Saturday so there are 156 chances a year to become a multi-millionaire. When you bet on multiple draws, you substantially increase your chances of winning cash prizes. The snag is remembering to bet on the France Lotto each week. No problem; you can use the Subscription option.
The Subscription feature allows you to automatically renew a betting game or let it run until it's time to cancel it. This means your game will continuously bet on every draw for the French lotto until it reaches its cut-off point. There's no extra fee and you can choose how often you'd like to be billed for your subscription.
You can multiply your submitted tickets by choosing more numbers
You are not restricted to only choosing 5 numbers and the bonus number; you can pick more. Each additional number costs extra, but by entering multiple numbers in a single draw, you increase your chances of winning.
This type of bet is known as a System Bet. With this feature, additional numbers are automatically generated to form all possible combinations.
For example, the French lotto requires you to choose 6 numbers (5 + 1). If you use the System 7 bet, the Lottoland system automatically creates all possible 6-digit combinations from the 7 numbers you pick.

When are the latest France Lotto results published?
You won't need to wait too long to find out whether you are a winner since the France Lotto results are published shortly after the draw takes place on Mondays, Wednesdays and Saturdays. The French Lotto results are published at 21:20 South African Standard Time. We will also send you an email to let you know whether you have won anything after the latest draw takes place.
Updated 30. 10. 2020
---