News & Stories 06 November 2019
Missing Millions!
The Biggest Unclaimed Lottery Prizes of All Time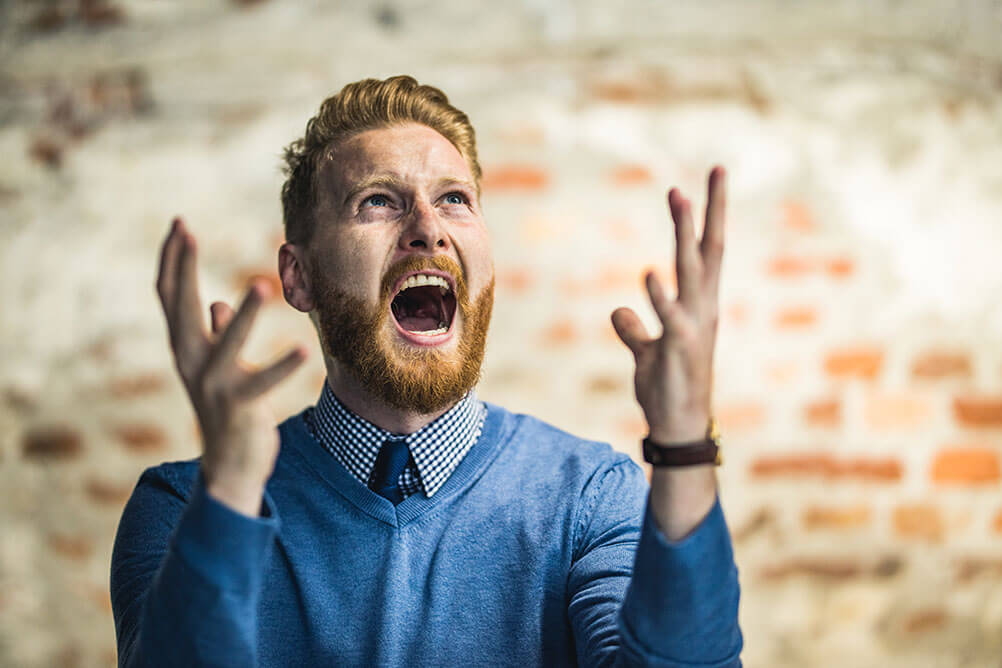 Only an extremely optimistic person would place a lottery bet or buy a ticket under the assumption that they are sure to win a prize, never mind a top prize. However, it is surprising to discover just how many people win money from betting on fixed odds lotto products and then fail to collect their winnings.
Take the UK, for example. In 2018 it was calculated that no less than £125.1 million (R2.2 billion) in prizes won from lotteries remained unclaimed. In the US even greater sums have been missed out on, with an estimated $2.89 billion (R43 billion) going unclaimed in the 12-month period up to July 2017. A total of 167 PowerBall prizes worth at least a million dollars (R15 million) each went unclaimed in the same year - that's potentially 167 millionaires who missed out on their chance at the good life.
What Happens to Unclaimed Lottery Prizes?
When a lottery prize goes unclaimed, where the money goes varies according to the country and lottery in question. In the UK lottery winners have 180 days to claim their prize, whereas in Ireland the grace period is just 90 days. If the winner has not come forward before this time has elapsed then all the prize money is distributed to charitable causes.
In the US it's a different story. Here winners have between 180 days and a year to claim their prize, depending on the state in which the lottery ticket was purchased. If no claim is made in the allotted time period then the money goes to the state to be used in any way they see fit.
Canadians have a year to claim any lottery prizes they win. After this time has expired, the unclaimed cash either goes to the province where the ticket was bought or else is added to future prize funds.
The Biggest Unclaimed Lottery Prize Ever
There have been plenty of stunningly large prizes which were never claimed from lotteries in the United States, Europe and elsewhere in the world, as you will discover below. However, when it comes to the biggest unclaimed lottery prize of all time there can only be one winner... or in this case, loser. When Europe's biggest lottery EuroMillions main prize rose to £63.8 million (R1.3 billion) in June 2012, plenty of people were anxiously checking their tickets in the hope that this time their lucky numbers had come up. The winning ticket for the 8 Junedraw was sold in the Stevenage or Hitchin area of Hertfordshire, and with a combined population of around 110,000, it was hardly the biggest population from which to find a lottery winner. But despite a nationwide publicity campaign, no winner came forward in the 180-day period before the ticket expired, and so all of the prize money went to selected UK charities. Good news for good causes, but let's hope the ticket-holder never realises exactly what they missed out on. The EuroMillions winning numbers were 5, 11, 22, 34 and 40 with bonus numbers of 9 and 11... but if you think there is even the smallest chance that you have located that winning ticket then probably best not to check!
The Biggest Unclaimed Lottery Prizes in the U.S
While the UK may hold the top spot when it comes to the largest single unclaimed prize, the United States has the record for the greatest total amount of unclaimed lottery prizes. We are not talking simply about a few dollars here or there either; for example, in 2017 alone there were 167 unclaimed PowerBall prizes worth at least $1 million (R15 million) each. The biggest unclaimed PowerBall prizess were $77.1 million (R1.2 billion) from a ticket bought in Georgia in June 2011; $51.7 million (R770 million) from an Indiana ticket in September 2002 and $16 million (R240 million) left unclaimed from a ticket purchased in Florida in June 2011. The story is similar when it comes to that other giant American lottery: MegaMillions. New Yorkers seem to have been particularly lax in this regard, with prizes worth $68 million (R1 billion) in 2002, $46 million (R690 million) in 2003 and $31 million (R465 million) in 2006 never presented by their holders. California isn't off the hook, though, as a California Super Lotto prize worth $63 million (R945 million) went unclaimed back in August 2015.
Top 7 Biggest Unclaimed Lottery Prizes
Amount
Location
Draw Date
£63.8 Million*
Hertfordshire
03 Jun 2012
US$77.1 Million
Georgia
29 Jun 2011
US$68 Million
New York
24 Dec 2002
US$63 Million
California
08 Aug 2015
US$51.7 Million
Indiana
14 Sep 2002
US$46 Million
Brooklyn, NY
25 Apr 2003
US$31 Million
Queens, NY
01 Aug 2006
*£63.8 Million = c.US$99 Million at 06/2012 exchange rates
South Africa's Largest Unclaimed Prizes
South Africa gives away millions – if not billions – of rands every year. Via the Lotto and Powerball lotteries, citizens all around the country are afforded the chance to strike it rich. For the most part, winners are quick to claim their prizes. On some occasions – more often than you would think – claims are delayed and nobody is ever really sure why this happens.
Sometimes people forget to check their numbers, other times tickets get lost. Many also don't bother claiming small prizes – or are not aware of some of the smaller prizes.
Some people play a couple of times per week, but only check their numbers every six to 12 months. It's an intriguing approach, but it seems to work for some South Africans. There have even been instances where prizes have been claimed mere days prior to the deadline. No matter when winnings are claimed, legal and financial counsel is offered regardless, because sometimes such a big change in lifestyle can lead to winners alienating themselves from friends and family.
Whether or not they were eventually claimed, these are among the largest delayed claims in South Africa:
SA Biggest Unclaimed Lottery Prizes
Amount
Lottery
Location
R141 million
SA Powerball
Cape Town
R28 million
SA Lotto
Cape Town
R23 million
SA Lotto
Centurion
Europe's Largest Unclaimed Lotteries
Apart from the world-beating unclaimed prize mentioned above from the United Kingdom, there have been many other occasions when winners of major lottery prizes failed to put in a claim. In 2018 a total of more than £125.1 million (R2.2 billion) worth of prizes from lotterieswent unclaimed in the UK. Ireland's largest unclaimed lottery prize was the sum of €3.4 million (R55 million) which went unclaimed back in June 2001, having been sold in Coolock, Dublin. Despite a nationwide campaign to try and find the winner, nobody came forward and the prize money was distributed between charitable causes. In Spain, a ticket which won a €4.7 million (R75 million) prize in the local La Primitiva lottery in July 2012 is the subject of much dispute to this day, with the authorities being unable to determine whether a genuine ticket-holder has come forward. And in Germany, the operators of the 6/49 lottery are still waiting for the winner of €11.3 million (R180 million) to contact them. The winning draw took place in April 2017, and by the second anniversary, no winner had emerged. There's still time though, as the expiry date stretches until April 2020.
Unclaimed Lottery Prizes from Around the World
Canadian lottery winners seem to be more careful about checking their tickets than their neighbours to the South. However, a prize worth $5 million CAD went unclaimed in March of 2004, and in June 2006 the winner of a $14.9 million CAD (R160 million) fortune never appeared to collect their winnings. In Australia, unclaimed lottery winnings are held in case the winners come forward. As of June 2019, the State of Victoria Revenue Office was holding over $567 million AUD (R5.7 billion) worth of winnings in unclaimed prizes. In South America the lottery prizes may not scale the heights of those in the US and Canada, but some major prizes have been left unclaimed there too. Like the 500 million in Costa Rica colon (R1.3 billion) not claimed from the Christmas lottery in that country in 2015. In the last Lotto draw of 2018 in Argentina, a sum worth over $250,000 USD (R3.7 million) was left on the table, an amount which would doubtless have been more than welcome to the unlucky winner. Since the beginning of the Melate lottery in Mexico, there have been two major wins which were never claimed. In July of 2009 a prize worth 85 million pesos (R67 million) went unclaimed in the 60-day window, even though 30 optimistic people tried to claim the prize during that time. Two years earlier an even bigger prize of 146 million pesos (R112 million) was not claimed despite the organisers' best efforts to locate the winning ticket-holder. Both sums were instead paid to the Mexican Federal Government to be used in projects to benefit society as a whole, so at least there were some winners!
No Prize Goes Unclaimed at Lottoland!
If the mere thought of leaving millions in lotto winnings behind you is causing you stress, then don't worry, as Lottoland won't allow you to miss out on any wins, no matter how big or small they may be! Lower tier wins from lottery bets with Lottoland are automatically credited to the winner's account, with an email sent out to confirm the win. Should a Lottolander manage to scoop a main prize - it's happened plenty of times before - then we will contact you by telephone to share the good news as well as sending an email. Further verification may be required to ensure that the money is being sent to the right person, as we need to make absolutely sure that our lottery winners' prizes are going to the right person. Lottoland is a world-record holder for online gaming payouts, so you can rest assured that no matter how big or small your lottery win, your prize most definitely will not go unclaimed!
Sources:
www.thisismoney.co.uk/money/news/article-7333869/125m-Lottery-prizes-went-unclaimed-year-London-players-look-numbers.html
www.thesun.co.uk/money/9875164/check-lottery-tickets-millions-worth-prizes-unclaimed
https://money.cnn.com/2018/01/05/news/powerball-mega-millions-unclaimed-winnings/index.html
https://edition.cnn.com/2011/12/27/us/georgia-lottery-ticket/index.html
https://mashable.com/2016/02/04/63-million-unclaimed-lottery-prize/
https://fox43.com
http://portalseven.com/lottery/powerball_jackpot_winners.jsp
www.cnbc.com/2018/11/16/1-point-5-billion-dollar-mega-millions-lottery-jackpot-still-unclaimed.html
https://7news.com.au/news/lotto/lotto-winnings-more-than-500m-of-scratchie-and-tab-tickets-unclaimed-in-victoria-c-145693
www.lavozdegalicia.es/noticia/coruna/coruna/2019/08/02/dueno-boleto-premiado-2012-coruna-fallecio/00031564734206765547250.html
www.irishtimes.com/business/financial-services/ag-dragged-into-row-over-16m-in-unclaimed-lottery-money-1.3861300
www.cbc.ca/news/canada/unclaimed-lottery-wins-1.3461990
https://mundo.sputniknews.com/asia/201601121055625260-china-ganador-ignora-premio/
www.elcolombiano.com/antioquia/premios-no-reclamados-de-la-loteria-de-medellin-JA8417380
www.ameliarueda.com/nota/500-millones-de-loteria-navidena-quedaron-sin-reclamarse
---