Lotto Knowledge 18 September 2019
Debunking 7 common lottery myths
France Lotto Lucky Numbers - Do They Exist?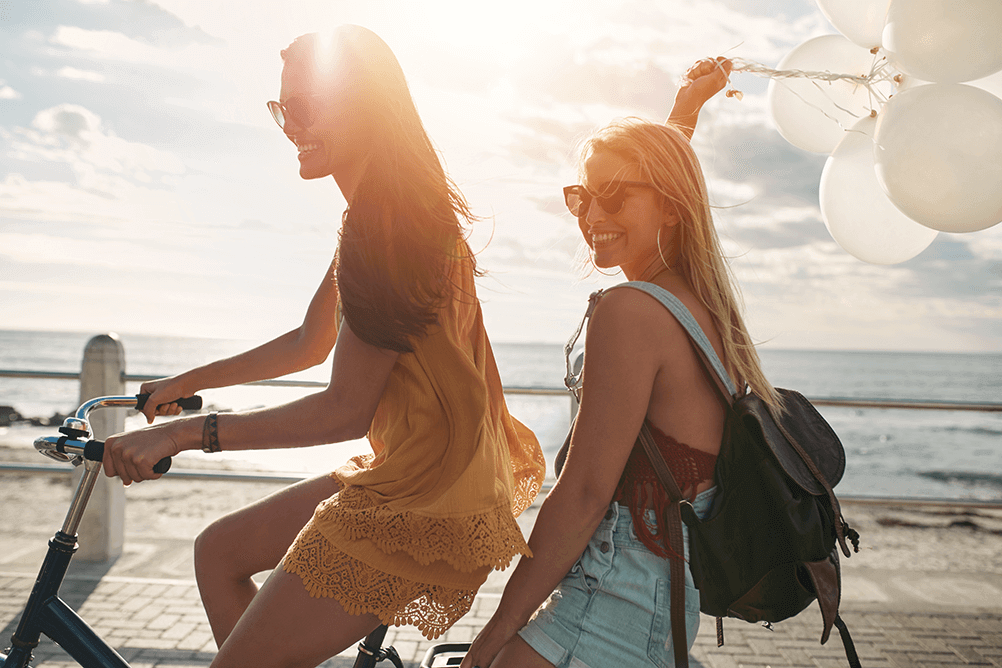 Every lottery number is drawn randomly and the chance of it being drawn again is reset with every new draw. There's no way to accurately predict the exact winning number combinations! For some fun, you can put some of the common tips like tracking 'hot and cold' numbers to the test, avoiding combinations that have already been drawn and mixing up odd and even numbers. Analysing the past France lotto results can be interesting. But remember, you need luck on your side - not statistics.
Why France Lotto is so popular
The France Lotto is hugely popular, largely because it offers greater chances to win cash prizes as draws take place three times a week - every Monday, Wednesday and Saturday. It's a 5/49 plus 1/10 game with a minimum cash prize of €2 million - that's a whopping R33 million. The cash prize rolls over if no-one picks the winning combination, adding €1 million to the pot until it reaches a capped amount of roughly €36 million – or half a billion rand.
To play France Lotto from South Africa, place a fixed-odds bet on 5 numbers from a pool of 1-49 and a bonus number from 1-10. To win, you need to match 5 from the main pool and 1 from the second pool. The odds of winning the France Lotto top prize with 5+1 number are 1 in 19 068 840. There are also eight lower prize tiers with greather odds.
Debunking 7 Common Myths about France Lotto Lucky Numbers
You can study france lotto statistics, consult your horoscope, look deep into a fortune teller's crystal ball or sleep with your lucky rabbit foot under your pillow, but at the end of the day you need old-fashioned good fortune to win. All the tips you read about on how to choose your France Lotto lucky numbers are myths and have been debunked. There's no harm in putting these myths to the test. But remember, every number has the same chance of being drawn and there's no way to predict a France Lotto lucky number combination.
Myth 1:
It is possible to predict France Lotto winning numbers
If it was that easy to predict France Lotto winning numbers to claim the big cash prize, we'd all be multi-millionaires. Don't believe any site that offers tips and statistical methods to improve your chances of winning because they're ignoring that each number combination is equally likely to be drawn.
If you simply enjoy the fun you can have studying winning combinations and determining so-called "lucky and unlucky" numbers or if you like to have more control over the numbers you pick, then you may be tempted to adopt some common tips that claim to increase your chances of predicting a winning number combination.
Otherwise, take the easier and more convenient route and allow Lottoland's Quick Pick option to randomly select numbers for you. Neither has been proven to be better or worse - the self-pick option or Quick Pick.

Myth 2:
Track 'hot' and 'cold' numbers, pairs and triplets to pick a winning combination
A lot of lotto fans track past winning combinations to spot 'hot' and 'cold' numbers, pairs and triplets. They believe that 'hot' numbers have appeared most often in the past 100 or so draws and therefore might keep appearing. Alternatively, they've appeared too often and won't likely come up again for a while. 'Cold' numbers supposedly haven't been drawn for a long time and either it's time for them to show up or they'll stay cold and out of sight.
Whatever the theory, remember that there is no such thing as 'hot' and 'cold' numbers, pairs or triplets. Every number has the same chance of being drawn. There is no mystical providence as to why a 'cold' number suddenly becomes hot or why a 'hot' number should not stay 'hot'.
Myth 3:
There are lucky and unlucky numbers
Is seven really lucky and is 13 unlucky? It's mostly superstition that gives these two numbers their lucky and unlucky status, much like other numbers that are favoured or shunned in cultures around the world. Oddly enough, the number seven has never appeared in any of the biggest jackpot winning combinations, but it's still one of the most popular so-called 'lucky' numbers.
As we know, every number has an equal chance of being drawn. There might be a few numbers that have appeared more often than others but remember, this has no effect on future lottery draws. The number 41, for example, has been drawn 200 times in the France Lotto. The number 13 is also seemingly frequent - and had been drawn on 197 occasions by 1 September 2019.
There are other fixed-odds betting products to take part in around the world with Lottoland. From Europe to the United States and elsewhere, let's take a look at the most commonly drawn digits that come up in these draws.
EuroMillions
Most common number: 17
It has been drawn 42 times and is followed closely by 20 and 23 with 41 draws each. For the EuroMillions' Lucky Stars draws, 2 and 3 are the most commonly drawn with 64 and 62 times, respectively.
US Powerball
Most common number: 32
The US Powerball has had over 400 draws – and 32 has come up 46 times.
Next is 23 with 43 times and then 64 with 42 times.
US MegaMillions
The most common MegaMillions numbers are 62 (drawn 23 times) and 1, 10, 28 (drawn 21 times). In the Mega Ball draw, the numbers 11 and 9 have been drawn the most times.
Irish Lotto
Most common number: 27
The old saying about the 'luck of the Irish' is appropriate when seeing the Irish Lotto's most common number is 20. It has been drawn 70 times. Then 7 has been drawn 67 times. In third place is 42 with 65 times.
All stats correct as of 1 September 2019

Myth 4:
Randomly drawn numbers start to form patterns
France Lotto numbers are drawn randomly three times a week. Ardent lotto fans believe that if you study the winning number combinations over a period of time, you'll start to see a pattern emerging that can help you predict your own winning combination. This is just a common myth and there is no magic secret to winning the grand prize.
Myth 5:
Betting on the same numbers will eventually make you win
While we like to think this, playing the same numbers over and over again won't necessarily lead to a big win one day. Some of us are creatures of comfort and habit, and like to stick to the same digits, but it really won't make a difference.
If you do happen to win with the same numbers that you have used for many months or years, there is no science behind it, as a study from Popular Science shows.
Myth 6:
You have a higher chance of winning if fewer people bet
This is also not the case. For some draws, your winnings might be less because the draw has you share with those who picked the same numbers, but it doesn't mean you will have a greater chance of winning. The same number applies for the draw, no matter how many people are betting on it.
By all means, compare winning percentages, return on investment and other variables, as this will help you understand the element of luck in it all. But among all your calculations and hypothesis, you will soon see there is no greater chance of winning if fewer people bet.

Myth 7:
Your odds are better when the payout is smaller
This myth sounds more plausible to some than others. But the reality is that the size of the potential payout has no bearing on your chance of winning. If you want to increase your chances of winning by purchasing more tickets, that can help, but it isn't going to influence the size of payout or your chances of winning either.
You could even plot a probability and payout chart for yourself if you wanted to – and refer it when planning your next punt. The old adage about 'failin to prepare is preparing to fail' could be applied here, but always remember that it's only going to come down to luck. Make the experience more entertaining by preparing your numbers, but don't bank all your hope on it.
Good Luck!
There is no escaping that each number has an equal chance of being drawn in the France Lotto tri-weekly draws and that chance is reset with each new draw. In the end, you simply have to enjoy some luck in order to win, which is why many France Lotto fans choose to use the Quick Pick option. This sort of random selection plays right into the luck of things - and gives you the same chance of winning as any other strategy. Remember, too, that if you are going to use some of the more common strategies, it might mean having to share the prize because others are trying the same approaches. So go ahead and just try your luck - it has worked for others and can work for you!
---