Lotto Winners 28 June 2022
SA Lotto Biggest Winners
The Top 10 South African Lotto Winners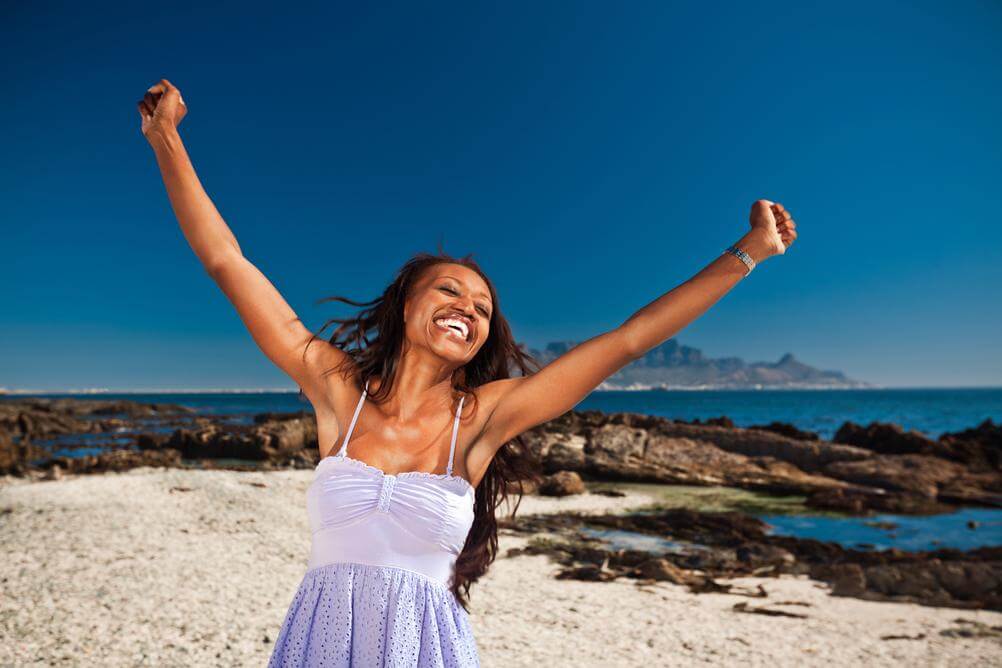 Table of contents:
TOP 10 SA LOTTO WINNERS
It's no surprise that the biggest lotto payouts in South Africa have been produced by SA Powerball, including Powerball Plus.

These prizes may be much smaller than the biggest world record jackpots but are still massive sums of money which would drastically impact anyone's life.
Top 10 Biggest SA Lottery Wins
Lottery
Date
Payout
SA Powerball
19.02.2019
R232,131,750
SA Powerball
11.02.2022
R167,332,410
SA Powerball
27.07.2021
R158,035,647
SA Powerball Plus
10.07.2020
R153,466,150
SA Powerball
03.08.2018
R145,469,799
SA Powerball
23.08.2019
R141,343,180
SA Powerball
28.04.2020
R135,366,753
SA Powerball
04.02.2020
R114,580,902
SA Powerball
26.11.2019
R114,242,816
SA Powerball
01.12.2020
R113,769,364
WINNER #1 R232 MILLIION
A man from Cape Town currently holds the record for the biggest SA Powerball win, which is also the biggest overall lottery win in South Africa.
This massive top prize of R232,131,750 came about after rolling over 24 consecutive times. The top prize increased by R20 million from the previous draw, causing a massive increase in lottery ticket sales across the country, yet it was a single ticket which won the prize.
The lucky ticket was purchased at an OK Mini Mart in Tygerdal. It took a week for the biggest Powerball winner to come forward and when he did, he remained anonymous. The winner claimed that he would continue working, despite his new found fortune and being in his 50s.
WINNER #2 R167 MILLION
It took practically the whole summer for the second biggest SA Powerball winner to be produced, with the top prize rolling over from the middle of November until a top prize of R167,332,410 was eventually won in February.
The lotto winner purchased their ticket in Ballito, KwaZulu-Natal, using the Quick Pick option.
WINNER #3 R158 MILLION
A woman from the North West province became the biggest online lotto winner from South Africa, having played SA Powerball online using the ABA banking app, she chose her own lucky numbers.
The woman had unfortunately lost her job in 2020 due to the COVID-19 pandemic so the lotto win truly came as a blessing.
The SA Powerball winner said that she would take her family on a trip to Durban as it had always been her desire to have a family seaside vacation. She also pledged to use part of the money to build and furnish the dream home which she had dreamt about since she was a child.
WINNER #4 R153 MILLION
A player from KwaZulu-Natal, who played via the Standard Bank app, claimed not to be "a regular player" but said that his in-laws "encouraged (the couple) to play". The winner used a Quick Pick to play for 10 draws. The third draw proved to be "the charm", matching all the numbers fot the R153,466,150 top prize.
The winner decided to surprise his in-laws by calling them up to ask what the winning numbers were:
"Before they could call out the numbers for us, I offered to call out the numbers that we played and asked them to tell us if we had the winning ticket or not. As I was calling out the numbers, which I knew were winning numbers, I could hear the nervousness in my father in-law's voice, with each number he confirms. After calling out the PowerBall, he became silent. I had to take him out of his misery and confirm to him that his daughter and I are now multimillionaires."
The winning couple claimed to be "financially cautious people" and realised that they were "set for life" but had no plans to quit their jobs:
"We are now under no pressure and do not have to worry about our financial future even when we decide to retire".
WINNER #5 R145 MILLION
After almost two months without an SA Powerball winner being produced, a 34-year-old from Ekurhuleni became one of the biggest lotto winners from South Africa when he purchased a single ticket, selecting his own numbers, at Evander Diensstasie in Evander, Mpumalanga.
Before claiming his prize of R145,469,799, the lotto winner, somewhat unconventionally, kept his ticket safe by stuffing it into his sock.
The winner, an engineer in Secunda, expressed his desire to assist future generations of his family and invest in business, admitting that he had struggled to find employment prior to becoming an engineer.
WINNER #6 R141 MILLION
It was literally a dream come true for this lotto winner who claims his wife had a dream about being sprinkled with gold dust.
The construction worker, who became a Powerball winner, claimed not to be a regular player but felt lucky after his wife's dream and decided to purchase a Quick Pick at a Spar, whilst on holiday in Groot Brakrivier, near Mossel Bay in Western Cape.
The couple pledged to invest their winnings of R141,343,180 and continue to work, in order to secure the financial security of their grandchildren.
WINNER #7 R135 MILLION
This lotto winner from KwaZulu-Natal province won the huge amount of R135,336,753 after using the FNB banking app.

Due to the alarming rates which the COVID-19 virus was spreading, lotto players were urged to play the lotto online rather than purchasing their tickets in stores.

The top prize had been on the rise since February and when it was finally won in April, the Powerball winner was unable to receive the prize immediately due to the closure of the National Lottery offices due to the lockdowns caused by the pandemic.
WNNER #8 R121 MILLION
It's a common reaction amongst lotto winners to not believe that they have actually won when they first check their tickets. This particular Powerball winner from Bloemfontein claims to have checked his ticket "about 30 times" before believing that he had really become won of the biggest lotto winners from South Africa, winning R121,730,295.
Unlike some of the other SA Powerball winners in this list, this winner decided to quit his job immediately in order to enjoy an early retirement, although he would also donate some of his winnings to his church.
The ticket was purchased at Belvera Supermarket in Bloemspruit.
WINNER #9 R114.5 MILLION
A 35-year-old woman from Soweto made it onto the list of South Africa's biggest winners after purchasing a single line for Powerball at Victor and Son's Café in Roodepoort, western Johannesburg.
The lotto winner said she would buy a house for herself and her mother, a welcome relief after previously struggling to pay rent.
WINNER #10 R114 MILLION
The tenth biggest winner in the list of top ten lotto winners from South Africa was quick to come forward to claim his prize, contacting the National Lottery just two days after his win.
This was understandable as the lotto winner was an unemployed father of two, so the substantial amount of R114,242,816 goes a long way, to say the least.
The man's main intention was to better the life of his family and build a new house for his mother. He can certainly improve his family's life and secure his children's future with his generous winnings.
WINNERS THAT WON WITH LOTTOLAND
Let's not forget about the South African Lottoland winners who have won huge prices, including an incredible R26.7 million Powerball win!
The lucky lotto winner from Guateng, who goes by the name of 'Johannes' recently became the biggest South African Lottoland winner. There has also been big wins on Keno 24/7, MINI Lotto and the Spanish Christmas Lottery (also known as 'El Gordo').
Lottoland South Africa winners
Lotto
Date
Amount
Town/Province
Sex
Powerball
April 2022
R26,700,000
Gauteng
Male
Keno 24/7
Mar 2022
R1,000,000
Greenside-Johannesburg
Female
MINI Lotto
Mar 2022
R215,000
East London
Male
Spanish Christmas Lottery
Dec 2021
R1,430,000
Strand
Male
Powerball
Nov 2021
R2,539,000
Germiston
Female
Powerball
Sep 2021
R496,000
Bloemfontein
Male
Powerball
Sep 2021
R496,000
Johannesburg
Female
Powerball
Aug 2021
R457,000
Bryanston
Male
Last Updated: 28 June 2022
---