Lotto Knowledge 12 April 2019
Do Hot and Cold Lotto Numbers work?
How To Choose Lotto Numbers?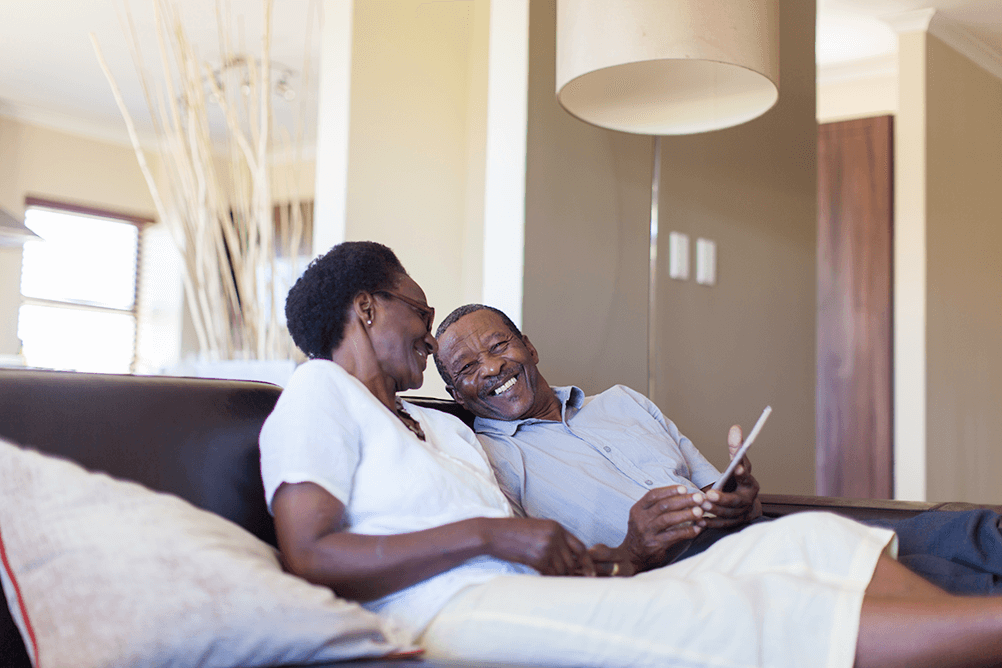 THE FAIRY TALE OF LOTTO HOT AND COLD NUMBERS

The starting position: Seasoned players analyse past draws and use them to work out future number combinations. This happens in two ways; either they select numbers that haven't been drawn for a long time or they stick to picking recently drawn balls because they're hot and will bring them good luck again.
What are the pros? Take the Bulgarian Lottery as an example. Unbelievably, in the same week in September 2009, the same 6 numbers were drawn in the Bulgarian state lottery. In fact, it was so unbelievable that the government ordered an investigation. It was determined that the double strike was pure coincidence; that anyone who had copied the winning numbers 4, 15, 23, 24, 35 and 43 from the 6 September draw had won again on 10 September.
What are the cons? The winning numbers drawn the previous week serve as inspiration for a relatively large number of people. However, old results are not relevant when choosing numbers for the next draw. Even if there was a Bulgarian-style miracle in South Africa, you'd have to share the big cash prize with many people if everyone had the same idea.
Our suggestion: Save yourself a lot of time and trouble analysing the most recent numbers because the chance of a Bulgarian miracle happening twice in row is a wild dream. Instead, use the special features offered by Lottoland South Africa such as System Bets, DoublePayout and NumberShield. These features improve your odds of winning cash prizes and take the hassle out of studying old numbers.
YOU NEED A MULTI-MILLION WIN TO BE HAPPY

The starting position: Many players are only interested in playing the game when a lottery hits the multi-million mark. This means waiting until the big cash prize rolls over enough times to get to those massive headline-making figures.
What are the pros? The thrill, the anticipation, the wait until the draw time during which you can dream of life after winning that giant cash prize. These are very good reasons to be part of the biggest game draws. If the dream becomes reality, then your life is made.
What are the cons? When the stakes are high, a lot of players are chasing the same dream of winning big. A mega-win can change your life forever but the odds are usually extra-long and you may end up sharing the big cash prize with a lot of people. Look at some of the smaller betting games which offer smaller multi-million Rand cash prizes but they're not hogging the headlines.
Our suggestion: Use insider knowledge and bet for great cash prizes on games that aren't attracting too much attention. For example, Cash4Life is a numbers game that pays out superb prizes and is drawn every day. You might only win a few 1 000 Rands on the low-key lotteries but what makes these options special is they pay out thousands of Rands every day or every other day.
FORTUNE TELLERS AND HOROSCOPES

The starting position: Many people believe in horoscopes or seek advice and forecasts from online sources. Their choice of numbers is often based on some extreme psychic influences or 'cunning' number analyses.
What are the pros? Pay a visit to your local Chinese restaurant and enjoy a fortune cookie for dessert? If the winning numbers are revealed, try your luck and bet with them? That's what 110 Chinese food fans did in March 2005 and it worked out well for them. They got to share in the second prize tier of that week's MegaMillions, earning between $100 000 and $500 000 depending on whether they played with PowerPlay or not.
What are the cons? Let's be honest, regardless of the positions of Venus and Saturn relative to the moon, it's not going to have any effect on the numbers you choose for a multi-million Rand cash prize. Nor will a fortune teller reveal the winning numbers by looking into a crystal ball. If she could do that, she'd have won many times over and wouldn't be sitting in a tent helping you.
Our suggestion: Leave the star-gazing to astronomers and forget about so-called psychic cash prize predictions. Sites that offer you hot tips for choosing numbers are doing it to get hits on their webpage and you're wasting your time with them. To take the guesswork out of guessing, you can opt to use the special features on Lottoland South Africa that choose numbers for you.
FAMOUS NUMBER SERIES AND PATTERNS

The starting position: Many players use little imagination and create a pattern that looks nice on the betting slip. Something like 1, 2, 3, 4, 5, 6 is just too easy or it could be a zig-zag pattern on the slip that looks clever. Funny enough, a lot of players pick numbers this way.
What are the pros? Sometimes these familiar combinations are randomly selected from time to time. Do you remember the television series Lost and the series of numbers selected that made one of the main cast members a multimillionaire? Well, after that show was aired on TV, almost 25 000 players used the same combination and were fortunate enough to get 4 correct. They each won a whopping $150.
What are the cons? On 10 April 1999, the numbers 2, 3, 4, 5 and 6 were drawn in the German Lotto. There were 38 008 people who had picked those 5 numbers correctly and the individual cash prizes were so low, it was hardly worth the effort.
Our suggestion: If you tend to be systematic in your approach and bet using patterns or rows of numbers, rather use the System Bet feature? This allows you to select more number combinations which boosts your chance of a big win.
THE MEGA CASH PRIZES

The starting position: When the SA PowerBall cash prize stood at R232 million in February 2019, South Africa went into a buying frenzy. Everyone was caught up in the excitement of possibly winning the biggest cash prize in the history of the SA Lotto.
What are the pros? The SA PowerBall was won by a single player and his life will never be the same again. Hundreds of thousands of people in South Africa tore up their tickets and could only dream of what they'd have done with the money.
What are the cons? It's still worth playing the game even if the big cash prize hasn't reached incredible heights. Everyone gets caught up in game fever when the giant cash prizes make the headlines but the problem is, the odds are long-range and you'll probably have to share it with many people.
Our suggestion: Broaden your horizon and look for an online game that no-one's talking about such as the French Lotto. It's cheap to bet on and the odds are much better than the rest plus you won't have to share your winnings with hundreds of people.
THE COMPLETELY WRONG APPROACH!

The starting position: Repeatedly, we hear stories of desperate attempts to manipulate the outcome of a draw in somebody's favour and how it backfires on the person. In the United States, for example, a lottery employee and software engineer managed to hack into the computer system of different lotteries to rig the outcome. He wasn't able to profit from this computer chicanery though. Instead, he ended up serving several years in prison, along with his accomplices.
What are the pros? Free food and drinks! The only drawback is it'll be served up in a prison cell. That should tell you everything you need to know about trying to scam a betting system.
What are the cons? In a game with millions at stake, ensuring a flawless and fraud-protected betting system is a priority for lottery operators. Those who try to con the system will suffer the consequences.
Our suggestion: Only bet on the game with licensed providers like Lottoland South Africa; follow the rules and choose your numbers legally.
HOT TIPS FOR CHOOSING LOTTO NUMBERS
There's no magic wand you can wave to pick the correct numbers to win big cash prizes but there are a two things you should do to increase your chances.
MIX IT UP
Pick an even mix of odd and even numbers. Avoid choosing all odd numbers or all even numbers as these are hardly ever drawn.
SPREAD IT WIDE
Pick your numbers from across the number field. All high numbers or all low numbers are very rarely drawn.
IN SUMMARY
The best advice we can give here at Lottoland South Africa is ignore talk about hot and cold numbers and don't waste your money consulting the psychics. And keep it legal so you don't end up guessing numbers from prison.
There's no way to predict the right numbers to win the big cash prizes which is why lotteries are a game of chance. Use a feature that randomly generates numbers for you if all the guessing gets too much and wait for Lady Luck to draw your winning numbers.
Best of luck!
---