News & Stories 21 March 2019
It's official!
Lottoland's Guinness World Record for biggest online gambling payout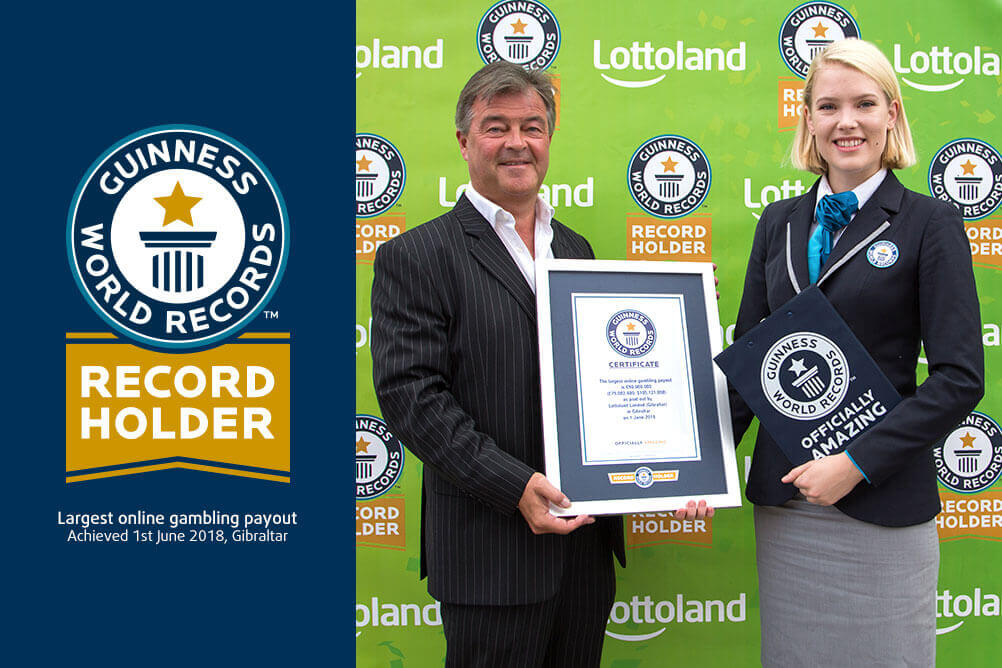 A Record-breaking Win
In June 2018, a home cleaner from Germany, Christina, won an incredible €90 million (approx. R 1,4 billion) cash prize on a fixed odds bet she placed on the EuroJackpot. We thought it might be a record-breaking payout and it was indeed. Guinness World Records certified it as the largest online gambling payout in history.
Although less well-known in South Africa, EuroJackpot is Europe's second most popular lucky draw event and takes place every Friday night in Helsinki.
Choosing 5 numbers from 1-50 and 2 further numbers from 1-10, Christina won the lotto's maximum payout after effortlessly placing a bet on her phone. Little did she know that she would soon be winning the world's largest ever payout for a bet made online.

Lottoland – holders of a Guinness World Records™ achievement
Naturally, Guinness World Records™ were amazed at the news and contacted our team for more information.
Adhering to the highest standards of adjudication, Guinness World Records™ asked us how Christina placed her bet, how we were able to guarantee such an enormous payout, and most importantly, confirmed that Christina had been paid every penny of her unbelievable winnings!
Satisfied that the rigorous record-breaking criteria had been met, they duly awarded the prestigious honour to Lottoland.
Commenting on the award, our CEO Nigel Birrell said, "We are absolutely delighted and truly privileged to receive this accolade. It's just goes to show our customers can bet on – and WIN - no matter how huge that top prize might be!"
Are you Lottoland's next big winner?
R1.3 billion
We're not resting on our laurels. With even bigger top prizes available at Lottoland almost every day, as well as our exclusive special payouts, we don't think it'll be long before we're breaking our own record. Will you be our next Guinness World Records™ title holder?
---