Lotto Winners 22 November 2021
Lottoland Registration in 6 Easy Steps!
How to Register at Lottoland South Africa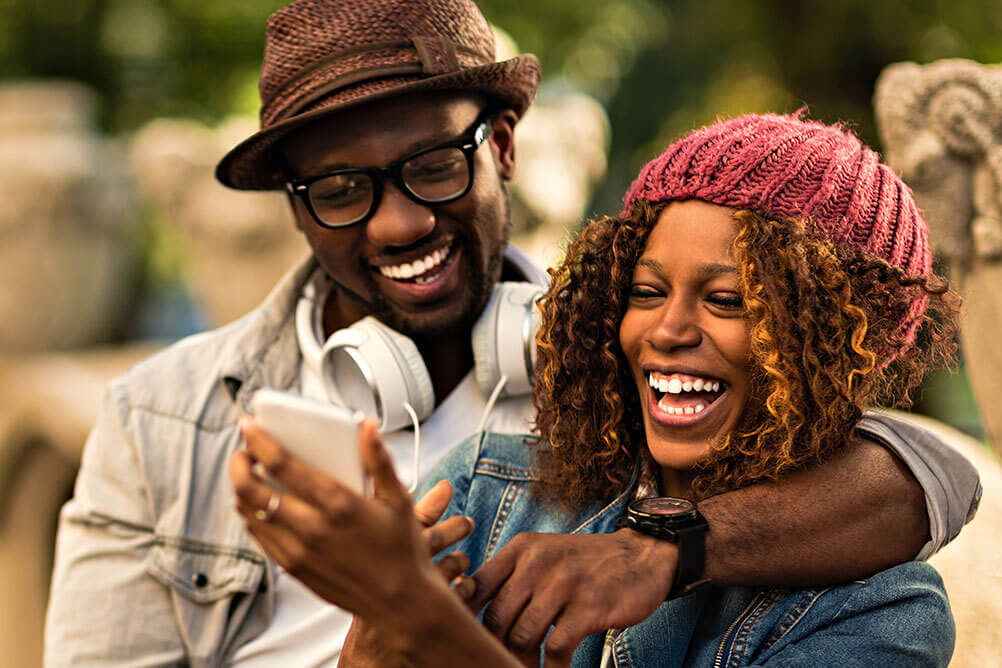 Table of contents:
LOTTOLAND SOUTH AFRICA REGISTRATION
If you're wondering how to register a Lottoland account, you've come to the right place. Betting on the lotto with Lottoland is straightforward and gives you the chance to win big by betting on lotteries from around the world. Using Lottoland is easy and getting set-up is simple. We will guide you through the steps and will provide you with everything you need to know about getting started along with any troubleshooting issues.
Don't be put off from losing out on your chance to win, we are here to help you! Thousands of South Africans have successfully registered and some have been lucky enough to become Lottoland winners!
STEP 1 - GO TO LOTTOLAND SOUTH AFRICA WEBSITE
Lottoland is a global company which operates around the world and is registered in various jurisdictions. There are separate domains for different countries so if you are outside South Africa but want to register with Lottoland South Africa, make sure you are visiting the Lottoland South Africa website which is www.lottoland.co.za. If you are based in South Africa, you will only be able to access the Lottoland South Africa website.
STEP 2 - CLICK ON THE REGISTER BUTTON
The Register button is located at the top right-hand corner of the homepage next to the check-out cart and next to Log in. If you are using the mobile site, click on the three bars in the top left corner, then scroll down to "My profile". If it is your first time using Lottoland, it will take you to the registration page.
If it is your first time using Lottoland, you need to register your details first. Once you are registered, the next time you want to use Lottoland, you need to log in. If you try and register again using the same credentials, your account will be duplicated and will be blocked for security purposes. So remember, you only need to register once and from then on, just log in.
STEP 3 - ENTER YOUR E-MAIL AND CREATE A PASSWORD
Firstly, if you have more than one e-mail address, think about which one you would like to use and make sure to remember which e-mail address you have used to register. Lottoland may use your details to send you promotional offers from time to time, so think about which e-mail address you would prefer these to be sent to. You can easily opt-out from receiving any marketing messages. This is all explained in our privacy policy which we will touch up on later.
Secondly, make sure to choose a strong password. Avoid dictionary words, names and common sequences and patterns such as 12345 or qwerty, make sure your password is not amongst the list of most hacked passwords. Ideally, include at least 12 characters including numbers, symbols, capital letters and lower-case letters. Make sure to memorise it though!
STEP 4 - ENTER YOUR PERSONAL DETAILS
Fill in all fields, including National ID, First Name, Surname, Phone Number, Address, Postcode, City, Province and Source of Funds. For Province and Source of Funds, click on the arrow that points down and select from the list. Make sure to double-check that your details are correct and bear in mind that once you register, you are unable to change your name. If you are not a South African Citizen, click on the box and enter your passport details along with your Date of Birth.
STEP 5 - CHECK THE TERMS & CONDITIONS AND PRIVACY POLICY
This step is often overlooked but it is important to familiarise yourself with the T&Cs and privacy policy as this will provide you with the relevant information that you must be aware of before you choose to sign-up and will also help to avoid any misunderstandings later on.
To view the T&Cs and privacy policy, simply click on them.
STEP 6 - TICK AND CONFIRM
Tick the box if you are above the age of 18 and agree to Lottoland's T&Cs and privacy policy. Finally, click on "Create a New Account". Congratulations, you now have a Lottoland account! Once your account has been created, add funds to your account, choose your lottery and start betting.
TROUBLESHOOTING
If you are experiencing any error or issue, don't panic. It's probably a common mistake and something that can be easily resolved. Here are some of the most common troubleshooting issues with Lottoland South Africa registration.
ID NUMBER IS ALREADY IN USE
It would be alarming to try and log into your account only to see that it is already in use. More often than not, people actually forget that they signed up in the first place. This can happen especially if customers sign up to take advantage of a one-off promotion through a link and then they do not use the site for a period of time, only to forget that they had previously signed up, or perhaps they believed that they had to sign-up again.
Another issue occurs when players try to solve a problem by themselves but end up creating further issues. For example, you may want to update your name, but as we mentioned, this is not possible once you create an account. Some players delete their account but then try and sign up again using the same e-mail, contact number and address but as these details have already been registered in the system, this is not allowed. If you've had a player account that has been closed or deleted, you won't be able to register another under those same details.
FORGOTTEN E-MAIL ADDRESS
It is very common for players to forget which email address they used to register. This is especially important if you forget your password as you will need to know which e-mail address you registered with in order to receive the reset link for your new password.
REGISTERING WITH NICKNAMES
Lottoland needs to verify your details against your national identity documents in order to combat fraud and other criminal activity. This is why you should enter your details as per your national ID credentials.
2-STEP AUTHENTICATION
This is an additional authentication method which you can set up as part of registration. You can choose it in order to enable additional layer security when logging in. If you have enabled 2-Step authentication, either from Google Authenticator App or SMS, make sure you set it up properly and know how it functions.
EDITING YOUR DETAILS
You can change your e-mail address and password by selecting "My Account" from the drop-down menu. Click on "My Account" then "Edit" and "Submit".

If there is a typo on your details, you can email [email protected]
With regards to changing your name, address or date of birth – we will require proof of identity and/or proof of address.
When you initially register, we need to verify your details. Therefore, if any of those details change, we need to verify them again.
We will require either in JPEG or PDF format one of the following:

1. ID Card – Front and Back / ID Book
2. Passport – Details page
3. Driving Licence Photo Card – Front and Back
If your address is not given in any of the above documentation or is out of date, then please forward an image of a document showing your current address. The proof of address must be dated within the last 3 months. Please ensure the image shows the top half of the letter including your name, address, date and company heading. Please blank out any sensitive information before sending the image.
SUBSCRIPTIONS
Once your account is up and running and you are enjoying the site, you may want to consider activating a Lottoland subscription. Can you imagine forgetting to place your bet one week and then your lucky numbers come up!

If you are betting on a lottery frequently, it is worthwhile setting up a subscription so that you don't forget to take part in your favourite lottery. When you subscribe to a lotto, money from your account is deposited automatically so you don't need to log in and do it yourself, which is very convenient! You can set up the subscription for up to 52 weeks and cancel it at any time.

Just remember to make sure you have enough funds in your account as you don't want to experience the same as a young British couple who lost out on £182 million on the EuroMillions due to insufficient funds on their account.
FREQUENTLY ASKED QUESTIONS
Should you experience any issues or have any queries, make sure to visit our FAQ page as many questions are answered on this page.
CONTACT US AT LOTTOLAND.CO.ZA
If your question is not answered on the FAQ page or you have any further queries, you can contact our Customer Services Team at any time by using the Live Chat tab or by sending an e-mail to [email protected]
Scroll down on the home page, which will look like this…
Under 'Contact', click on 'Contact Us' and the following screen will appear:
At the top, there is an open to chat with us. Type in your name, e-mail address and subject and a member of our Team will be in contact.
IN SUMMARY
Lottoland registration is really quite simple, as is using the site. Don't be put off by any potential errors or issues as every problem has a solution.
The main thing is to carefully follow the steps and make sure to double-check that your details are correct.
Our Customer Service Team is ready to help so feel free to contact us anytime.
Finally, note that Lottoland is regulated by the Western Cape Racing and Gambling Board and guarantees your payment. Smaller prizes are paid directly from funds generated by sales whilst larger prizes are guaranteed by Lottoland's insurance policy.
Therefore, you can bet with the peace of mind that you are using an authorised and reputable company. Good luck!
Sources:
computing.which.co.uk/hc/en-gb/articles/360006153539-How-to-set-up-an-authenticator-app-for-two-factor-authentication
howtogeek.com/195430/how-to-create-a-strong-password-and-remember-it/
mirror.co.uk/news/uk-news/couple-lose-182m-euromillions-jackpot-23589563
safetydetectives.com/blog/the-most-hacked-passwords-in-the-world/
---