Lotto Knowledge 03 December 2019
The World-Record Lottery Winnings
The Biggest World & South African Lotto Payouts Of All Time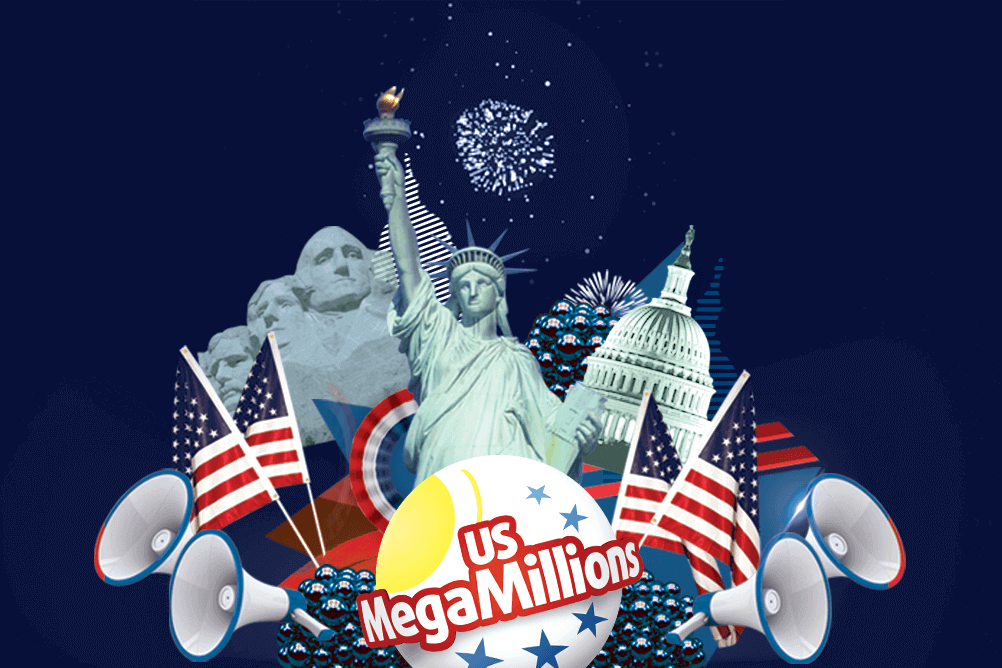 There's been quite a lot of talk about record main prizes recently. Last summer we were celebrating a Guinness Worlds Record achievement for the biggest online gambling payout when one of our Lottolanders won that amazing €90 million (R1.43 billion) from her EuroJackpot fixed odds bet. Powerball holds the world-record for biggest payout but the MegaMillions - currently at R5.3 billion - is always a threat to its position at number one. Let's take a look at the biggest lottos and first prize payouts in the world.

The Biggest Lottery Payouts In The World
PowerBall is in the record books as having paid the largest main prize of all time, with MegaMillions coming in a close second place. The PowerBall record is a prize worth R22 billion, and even though this is a staggering amount it is still a considerable amount less than the amount paid out in prizes by the Spanish Christmas Lottery, a.k.a. "El Gordo", which regularly boasts an overall prize pool of R29 billion! The difference is that El Gordo shares that prize fund around much more equitably, so nobody will take home a single main prize payout to rival that of PowerBall.
In fact when the giant Spanish Christmas Lottery prize pool is distributed the biggest winners can normally expect to take home a top payout of around R6.4 million.
But could PowerBall or MegaMillions ever unseat El Gordo to take the title of "Biggest Lotto in the World?" There is still a long way to go for either of those lottos to reach the magical R29 billion mark, but never say never!
The Biggest Payouts In The World
In the race for the biggest ever payout, Powerball is currently on top. The current highest European lottery payout was won on the 13th of August 2019 in the SuperEnaLotto draw.
So currently, the world rankings are as follows:
Biggest Lottery Payouts
Lottery
Record Win
RAND Value
PowerBall* (US)
$1.586 billion
R27.000 billion
MegaMillions* [US]
$1.537 billion
R23.640 billion
SuperEnaLotto** [IT]
€207 million
R3.530 billion
EuroMillions [EU]
€190 million
R3.240 billion
EuroJackpot [EU]
€90 million
R1.530 billion
Note that all currency conversions were correct as at time of writing
The Biggest Ever Lotto Win
Powerball is still the king of lotteries, but MegaMillions has given us the biggest ever main prize win by one person. In October 2018, MegaMillions won the record for the largest payout amount ever won by one individual when their prize of R23.640 billion was won by a ticket purchased in South Carolina.
Other Highest Lotto Payouts
What about other lottos? Well, in the table below you'll find details of the biggest payouts ever won in the Irish Lotto and other popular lottos. With Lottoland you can place fixed odds bets on lotto products based on these famous draws results.
Other Lottos Biggest Payouts
Lottery
Record Payout
RAND Value
Irish Lotto
€18.9 million
R320 million
Australian Oz Lotto
$112 million AUD
R1.150 billion
German Lotto
€45.4 million
R770 million
French Lotto
€24 million
R406 million
Hong Kong Mark 6 Lotto
HK$169.3 million
R330 million
BIGGEST LOTTO WIN IN SOUTH AFRICA
The biggest PowerBall payout ever won in South Africa belongs to anonymous Cape Town resident, who famously won R232 million in 2019.
Here's the full list of the biggest South African main prize winners:
Top 10 Biggest SA Lottery Winnings
Lottery
Date
Payout
SA Powerball
19.2.2019
R232,131,750.69
SA Powerball
3.8.2018
R145,469,799.30
SA Powerball
23.8.2019
R141,343,180.95
SA Powerball
26.11.2019
R114,242,816.50
SA Lotto
27.1.2018
R110,000,000
SA Powerball
3.6.2011
R102,016,595.00
SA Powerball
12.2.2010
R91,068,427.00
SA Powerball
22.7.2016
R87,624,435.00
SA Powerball
23.4.2019
R83,853,069.85
SA Lotto
4.5.2019
R79,874,757.50
Check the latest SA Lotto and SA PowerBall results and see if you are the next big prize winner! You never know!
Latest update 3. 12. 2019
---