Lotto Knowledge 04 May 2022
The World-Record Lottery Winnings
The Biggest World and South African Lotto Payouts Of All Time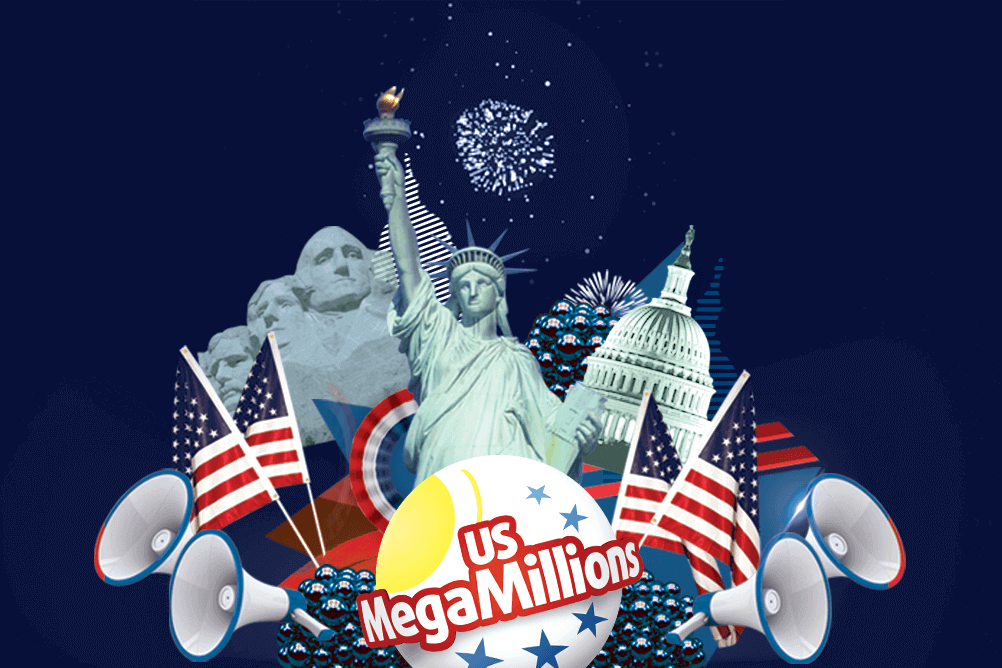 Table of contents:
THE BIGGEST PAYOUTS IN THE WORLD
The payouts of the American mega lotteries live up to the land of opportunity. Powerball holds the title of the world's biggest lottery payout yet isn't that far from the Mega Millions record. These two American lotteries lead the TOP 10 of the highest lottery winnings of all time.
Powerball exceeded the billion mark for the first time at the beginning of 2016 which overshadowed everything. After weeks of downturn, the sum in the first tier had grown to an incredible 1.6 billion dollars (R23 billion). Three tickets had matched the numbers, the owners of which are now among the super-rich in the world.
As mentioned above, Mega Millions secured its second place in October 2018. They only missed the leap to the top by a hair's breadth. However, Mega Millions now holds the record for the largest single lottery win.
Currently, the world's ranking is as follows:
Biggest lottery prizes in the world
payout amount
Prize per ticket
Lottery
Date
$1.586 billion
$328 million*
13th Jan. 2016
$1.537 billion
$877.8 million
23rd Oct. 2018
$1.050 billion
$776.6 million
22nd Jan. 2021
$768.4 million
$477 million
27th Mar. 2019
$758.7 million
$480.5 million
23rd Aug. 2017
$731.1 million
$546.8 million
20th Jan. 2021
$699.8 million
$496 million.
4th Oct. 2021
$687.8 million
$198.1 million**
27th Oct. 2018
$656 million
$158 million*
30th Mar. 2012
$648 million
$174 million**
17th Dec. 2013
Notes:
*Won by three players **Won by two players
It should be noted with the American lotteries that after winning, depending on the type of pay-out, there are still deductions waiting for the lucky ones. But the main winners, whether at the Mega Millions or the Powerball, will be able to cope with a smile on their faces after winning the big sum of money.
OTHER HIGH LOTTO PAYOUTS
What about other lottos? Well, in the table below you'll find details of the biggest payouts ever won in the EuroMillions and other popular European lottos. With Lottoland you can place fixed odds bets on lotto products based on these famous draws results.
Other Lottos Biggest Payouts
Lottery
Record Payout
RAND Value
EuroMillions
€220 million
R3.944 billion
SuperEnaLotto
€209.1 million
R3.628 billion
EuroJackpot
€90 million
R1.561 billion
German Lotto
€45.4 million
R787 million
French Lotto
€24 million
R416 million
Irish Lotto
€18.9 million
R327 million
Note that all currency conversions were correct at the time of writing.
THE BIGGEST LOTTO WIN IN SOUTH AFRICA
The biggest PowerBall payout ever won in South Africa belongs to an anonymous Cape Town resident, who famously won R232 million in 2019.
Here's the full list of the biggest South African main prize winners:
Top 10 Biggest SA Lottery Winnings
Lottery
Date
Payout
SA Powerball
19.02.2019
R232,131,750.69
SA Powerball Plus
10.07.2020

R153,466,150.39

SA Powerball

03.08.2018

R145,469,799.30

SA Powerball

23.08.2019

R141,343,180.95

SA Powerball

28.04.2020

R135,366,753.00

SA Powerball

29.09.2020

R121,730,295.90

SA Powerball

04.02.2020

R114,580,902.70

SA Powerball

26.11.2019

R114,242,816.50

SA Lotto

27.01.2018

R110,000,000

SA Powerball

03.06.2011

R102,016,595.00
There have also been several of the biggest Lottoland South Africa winners in 2021/2022.
Recently, in April 2022, Lottoland South Africa was in charge of the biggest win in the bookmaker history of South Africa. The lottoland South Africa winner from Gauteng, placed a quick bet with a stake vale of only R30 on the Powerball draw with Lottoland South Africa and cashed in a whopping R26.7 million!
THE BIGGEST ONLINE WIN OF ALL TIME
In 2018 we celebrated a new world record. The EuroJackpot draw on the 1st of June 2018 made a German solo winner not only a multimillionaire but also the nation's new lottery leader. The main prize was hit in Berlin with a bet placed here in the Lottoland site. Her bet on the EuroJackpot ensured the biggest online win of all time.
Christina won 90 million euros (R1.43 billion ) with us from her EuroJackpot fixed odds bet. This EuroJackpot win is to this day, the highest prize anyone has ever won in a lottery in Germany - apart from our online world record holder, five other German lottery players also achieved this.

WHEN WILL THE NEXT RECORD BE SET?
On our overview lottery's page, you can easily sort the lotteries according to the size of their payouts. So, you can always see at a glance, where is it best to bet next.
Records will keep falling, that's for sure. It's up to you to take over the winner's list! Christina from Berlin showed the way.
You can go to the Mega Millions page for your chance to create a new South African record for the biggest lottery betting win of all time, and who knows, maybe you could appear in the next top winners' list!
Check the latest SA Lotto and SA PowerBall results and see if you are the next big prize winner!
Last updated: 04 May 2022
---